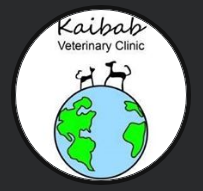 Life is hard for a stray cat, but thanks to Kaibab Veterinary Clinic it just got a little easier.
In the U.S. alone, 3.2 million cats enter animal shelters, and 860,000 of them are euthanized every year (aspca.org). Why so many? Consider than an average cat can have between 1 and 8 kittens per litter, and 2 to 3 litters per year. If that single cat is never spayed, she and her kittens alone can produce as many as 420,000 kittens in only 7 years.
Overpopulation is one of the most critical issues faced by the animal rescue community. Only about 10% of animals received by U.S. shelters have been spayed and neutered. In some larger cities, like Los Angeles or New York City, well-funded groups like ASPCA work together with local shelters who have access to medical care and they are able to get dogs and cats spayed in incredible numbers.
In Flagstaff, there are fewer than a dozen veterinary clinics (including High Country Humane) that can do spay/neuter surgeries. Ark Cat Sanctuary does not have an on-staff veterinarian who can perform these, and as a result we must get help where we can. Local clinics are often overbooked and cannot fit us in, or else charge more than we are able to pay. (Art Cat Sanctuary is a 501(c)(3) non-profit that depends on funding from grants, donations, and adoption fees.) In the past, we have reached out to clinics in Phoenix and Las Vegas to assist us with our high volumes during kitten season—and will probably have to again.
Here's the good news: With an agreement recently reached between Ark and Kaibab Veterinary Clinic, Kaibab will reserve a certain number of spay/neuter surgeries every week for Ark cats, at an affordable price. We know that in this time of pandemic and uncertain financial futures it is an incredibly generous move on the part of Kaibab to be part of the solution, and we deeply appreciate it!
To send cats out of town or even out of state is not an inexpensive proposition, so if you would also like to be part of the solution, please donate through the link listed above or on our website at www.arkcatsanctuary.org.
Thank you Kaibab, and thank you Flagstaff!